Windows
Office, Editors and Readers
Adobe Acrobat DC
Adobe Digital Editions
Asian & Central European Fonts
Apabi Reader
CAJ Viewer
EndNote
GSview
IME (Input Method Editor)
Microsoft Office
MiKTeX Basic
Notepad
Open Workbench
ProQuest Write-N-Cite
Siku Quanshu
Refworks Write n Cite
TeXnicCenter
TeXmacs
XPS Viewer
Internet & Communications
Chrome
FileZilla
Firefox
Internet Explorer
Notepad++
Putty
Silverlight
Skype
WinSCP
Xming X-server
Graphics
Accelrys Draw
Gimp
Inkscape
SketchUp
Multimedia
iTunes
KompoZer
QuickTime
VLC Media Player
Maths & Stats
Amos
GenStat
GeoGebra
MATLAB
MINITAB
NVivo
R for Windows
SamplePower
SAS
SciLab
SPSS
Science
Autonomical
Cn3D
LabChart Reader
NCBI Cn3D
Pharmacokinetics
Symyx Draw
Twitch
Miscellaneous
Google Earth
Guinea Pig Ileum
FreeMind
iMindQ
MIT Scratch
OzSoils
Photo Story
QGIS Wien
Utilities & Plugins
7-Zip
Adobe Flash Player
Adobe Shockwave Player
Citrix
FlashRecall
Sibelius Scorch
Mac
Avid Sibelius Scotch Plugin
Endnote
Google Earth
GarageBand
iMovie
iPhoto
Refworks Write n Cite
Others
Applications
Locations
Ableton Live 9
VCA Digital Studios (Southbank)
Adobe Audition
ERC eLearning Studio
Adobe Creative Suite 6
VCA Digital Studios (Southbank)
Adobe Photoshop CS6
Giblin Eunson: G-01 to G-03
Adobe Photoshop Elements
Baillieu: 1-17, 1-19, 1-21, 1-23 and 1-51 to 1-58
Aperture 3
VCA Digital Studios (Southbank)
AutoCAD 2014
Architecture Library (except 30-minute Express Computers)
Avid Media Composer Pro
VCA Digital Studios (Southbank)
Color Contrast Analyser
Baillieu eLearning Studio 1 and 2
ColorPerfect 2
VCA Digital Studios (Southbank)
Davinci Resolve 10
VCA Digital Studios (Southbank)
Diagnostic Imaging Atlas
VetScience Library
DXO Optics Pro 9
VCA Digital Studios (Southbank)
ESRI ArcGIS
Baillieu eLearning Studio 1
Final Cut Pro X
VCA Digital Studios (Southbank)
Firebug for Firefox
Baillieu eLearning Studio 1 and 2
Focus Highlight Plugin for NVDA
Baillieu eLearning Studio 1 and 2
Guinea Pig Ileum
Baillieu Library First Floor, computers in the Open Area (Percy Baxter Learning Centre). Baillieu eLearning Studio 1.
Logic Pro X
VCA Digital Studios (Southbank)
Mac Software
ERC: 6 Macs Level 1
Baillieu: 2 Macs Ground Floor
Lenton Parr: 4 in Southbank
MaxMSP 6
VCA Digital Studios (Southbank)
NetOp School 6.2
ERC eLearning Studio
NetOp Vision Po 8.2
Baillieu eLearning Studios 1 and 2,
Giblin Eunson eLearning Studio
NVDA Screen Reader
Baillieu eLearning Studio 1 and 2
Nvivo
Baillieu: eLearning Studio 1 & Scanner Computers
ERC: eLearning Studio.
OZSoils and GCAD
All Burnley computers
Pro Tools 11
VCA Digital Studios (Southbank)
QLab
VCA Digital Studios (Southbank)
REAPER 4
VCA Digital Studios (Southbank)
Sibelius 7
VCA Digital Studios (Southbank)
Stata
Brownless Biomedical Library - Ground Floor computers G26 to G37
Symphobia 1.2
VCA Digital Studios (Southbank)
Systat Sigmaplot
Baillieu 1-16
The Glass Horse
VetScience Library
Vectorworks 2014
VCA Digital Studios (Southbank)
WAVE toolbar for Firefox
Baillieu eLearning Studio 1 and 2
Office, Editors and Readers
Adobe Acrobat DC
Asian & Central European Fonts
CutePDF Writer
Ghostscript
GSView
Microsoft Access Viewer
Microsoft Access Runtime
Microsoft Compatibility Patch for Office
Microsoft Excel Viewer
Microsoft PowerPoint Viewer
Microsoft Word Viewer
Microsoft Visio Viewer
Internet & Communications
Chrome
Firefox
Internet Explorer
Silverlight
Multimedia
iTunes
QuickTime
Windows Media Player
Utilities & Plugins
Adobe Authorware Player
Adobe Flash Player
Adobe Shockwave Player
Application
Instructions
AspenONE
Follow the installation instructions here: https://ithelp.eng.unimelb.edu.au/itservices/students/docs/MSE-Aspen_Tech_installation.pdf
Autodesk
Visit http://www.autodesk.com/education/free-software/all to view all the Autodesk applications that are available for students, and create an account with your student email address to obtain them.
Endnote
Install or upgrade to the latest University supported version of Endnote by going to endnote.unimelb.edu.au.
Lucidchart
Lucidchart provides free student accounts for their online flowchart software. Visit their education page to create an account using your student email address.
Mathematica
1. Create an account (New users only). Skip steps a, b and c if you already have a Wolfram user account.
a. Go to user.wolfram.com and click "Create Account"
b. Fill out form using a @student.unimelb.edu.au email, and click "Create Wolfram ID"
c. Check your email and click the link to validate your Wolfram ID
2. Go to the URL https://user.wolfram.com/portal/requestAK/55f58407692fe15cf30ba288f1675fee422d81fe to request an individual activation key.
3. Click the "Product Summary page" link to access your license
4. Click "Get Downloads" and select "Download" next to your OS platform
5. Run the installer on your machine, and enter Activation Key at prompt



Accessing Wolfram Alpha Pro

1. Create a Wolfram account as documented above
2. Go to URL https://user.wolfram.com/portal/requestAK/aa7c71065b6230313b4b6b5fe4e161a0c21ea4a4 to request an activation key
3. Go to Wolfram|Alpha site http://www.wolframalpha.com/ and click "Sign in" to access Wolfram|Alpha Pro
Matlab
You need to first create an individual Mathworks account on their website using your student email address. Follow the instructions found here: https://github.com/resbaz/lessons/blob/master/matlab/unimelb_matlab_install.md
Microsoft Imagine
Visit https://azureforeducation.microsoft.com/devtools to access professional developer tools - including Project, Visio and Visual Studio Enterprise. For assistance, you can follow our instructions.
Microsoft Office 365
You are able to use Microsoft Office 365 online and install the latest Microsoft Office applications on up to five PCs or Macs for free. Visit https://portal.office.com. For assistance, you can follow our instructions.
Microsoft Windows 10
Visit http://unimelb.onthehub.com and register an account on the site using your student account. Once registered, you can then download a copy of Windows 10 with a unique retail license key to install on your personal computer.
Minitab
Minitab is included in the University's site license program. Staff and students at the University of Melbourne are able to obtain a license and download Minitab from our website. For more information, please visit the Minitab LibGuides site.
NVivo
The software can be downloaded from the QSR website or a trial copy can be updated. Fourteen day NVivo trials are available from the QSR site: http://www.qsrinternational.com/.
Student IT can enter the licence key at one of our three locations. Further instructions can be found at http://unimelb.libguides.com/c.php?g=402784&p=2740898
Tableau
Tableau is free for Students, Teaching Staff and Researchers doing non-commercial research at University of Melbourne. In order to access the software, Students need to submit a request here. Teaching staff and researchers have options to request for individual keys or bulk course software here.
They also have Training Videos for anyone to get started to familiarize themselves with the software.
Blackboard app
The Blackboard App allows fast, convenient access to the LMS from your smartphone or tablet. The app is free to download and use for all University staff and students. You will be able to access most of your subject materials with the Blackboard App, and some features are available using a web browser.

my.unimelb mobile app
The my.unimelb mobile app allows you to view your class and exam timetables, notices, library borrowing, fines, results, system announcements and events. You can also use the app to interact with University campus maps, to search for key locations on campus and get directions.
More information on the app's features are available in this FAQ.
Unisafe app
The University's Safer Community Program launched its Unisafe app in an effort to educate staff, students and visitors to the University on ways they can enhance their personal safety and contribute to building a safe and secure environment. The app also includes tips on enhancing personal safety on campus, public transport, in cars, at home and 'out and about'.
You'll find more information about the University's Safer Community Program on their website.
EBSCOhost (Discovery Search) app
EBSCOhost databases and discovery technologies are the most-used, premium online information resources for tens of thousands of institutions worldwide. This free app ensures that users get the most from searching premium EBSCOhost database content, provided courtesy of your library.
Lost on Campus app
Can't find room 126 at the Old Arts Building or the nearest coffee shop for your caffeine fix? The Lost on Campus app can assist you in finding your way around any campus at the University!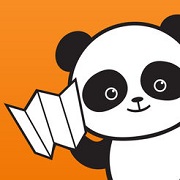 Snap Send Solve app
You can use the Snap Send Solve mobile app to report cleaning, maintenance or IT equipment issues on any University of Melbourne campus. The app allows you to take a photo of a problem area on campus with your mobile phone and send it directly to our campus support teams to be resolved.
Skillsoft Learning app
Access Pick IT Up Online courses on the go.
Echo360 app
Access your lecture content through Echo360's streamlined interface