Windows
Office, Editors and Readers
Adobe Acrobat DC
Adobe Digital Editions
Asian & Central European Fonts
Apabi Reader
CAJ Viewer
EndNote
IME (Input Method Editor)
Microsoft Office
Open Workbench
Siku Quanshu
MiKTeX Basic
Notepad
Refworks Write n Cite
ProQuest Write-N-Cite
TeXnicCenter
TeXmacs
GSview
XPS Viewer
Internet & Communications
Firefox
Internet Explorer
Silverlight
FileZilla
Putty
WinSCP
Xming X-server
Notepad++
Chrome
Skype
Graphics
Gimp
SketchUp
Inkscape
Accelrys Draw
Multimedia
iTunes
QuickTime
VLC Media Player
KompoZer
Maths & Stats
Amos
GenStat
GeoGebra
MATLAB
MINITAB
R for Windows
SamplePower
SAS
SciLab
SPSS
NVivo
Science
Autonomical
Cn3D
LabChart Reader
Pharmacokinetics
Symyx Draw
Twitch
NCBI Cn3D
Miscellaneous
iMindQ
FreeMind
Google Earth
Photo Story
MIT Scratch
OzSoils
Guinea Pig Ileum
QGIS Wien
Utilities & Plugins
7-Zip
Adobe Flash Player
Adobe Shockwave Player
Citrix
Sibelius Scorch
FlashRecall
Mac
Endnote
Google Earth
GarageBand
iMovie
iPhoto
Avid Sibelius Scotch Plugin
Refworks Write n Cite
Others
Applications
Locations
Adobe Audition
ERC eLearning Studio
Adobe Photoshop CS6
Giblin Eunson: G-01 to G-03
Adobe Photoshop Elements
Baillieu: 1-17, 1-19, 1-21, 1-23 and 1-51 to 1-58
AutoCAD 2014
Architecture Library (except 30-minute Express Computers)
Nvivo
Baillieu: eLearning Studio 1 & Scanner Computers
ERC: eLearning Studio.
ESRI ArcGIS
Baillieu eLearning Studio 1
Stata
Brownless Biomedical Library - Ground Floor computers G25 to G36
NetOp School 6.2
ERC eLearning Studio
NetOp Vision Po 8.2
Baillieu eLearning Studios 1 and 2,
Giblin Eunson eLearning Studio
The Glass Horse
VetScience Library
Diagnostic Imaging Atlas
VetScience Library
Guinea Pig Ileum
Baillieu Library First Floor, computers in the Open Area (Percy Baxter Learning Centre). Baillieu eLearning Studio 1.
Mac Software
ERC: 6 Macs Level 1
Baillieu: 2 Macs Ground Floor
Lenton Parr: 4 in Southbank
Systat Sigmaplot
Baillieu 1-16
NVDA Screen Reader
Baillieu eLearning Studio 1 and 2
Focus Highlight Plugin for NVDA
Baillieu eLearning Studio 1 and 2
WAVE toolbar for Firefox
Baillieu eLearning Studio 1 and 2
Firebug for Firefox
Baillieu eLearning Studio 1 and 2
Color Contrast Analyser
Baillieu eLearning Studio 1 and 2
OZSoils and GCAD
All Burnley computers
Office, Editors and Readers
Asian & Central European Fonts
Adobe Acrobat DC
CutePDF Writer
Microsoft Access Viewer
Microsoft Access Runtime
Microsoft Excel Viewer
Microsoft PowerPoint Viewer
Microsoft Word Viewer
Microsoft Visio Viewer
Microsoft Compatibility Patch for Office
Ghostscript
GSView
Internet & Communications
Chrome
Firefox
Internet Explorer
Silverlight
Multimedia
iTunes
QuickTime
Windows Media Player
Utilities & Plugins
Adobe Shockwave Player
Adobe Authorware Player
Adobe Flash Player
Blackboard app
The Blackboard App allows fast, convenient access to the LMS from your smartphone or tablet. The app is free to download and use for all University staff and students. You will be able to access most of your subject materials with the Blackboard App, and some features are available using a web browser.

my.unimelb mobile app
The my.unimelb mobile app allows you to view your class and exam timetables, notices, library borrowing, fines, results, system announcements and events. You can also use the app to interact with University campus maps, to search for key locations on campus and get directions.
More information on the app's features are available in this FAQ.
Unisafe app
The University's Safer Community Program launched its Unisafe app in an effort to educate staff, students and visitors to the University on ways they can enhance their personal safety and contribute to building a safe and secure environment. The app also includes tips on enhancing personal safety on campus, public transport, in cars, at home and 'out and about'.
You'll find more information about the University's Safer Community Program on their website.
EBSCOhost (Discovery Search) app
EBSCOhost databases and discovery technologies are the most-used, premium online information resources for tens of thousands of institutions worldwide. This free app ensures that users get the most from searching premium EBSCOhost database content, provided courtesy of your library.
Lost on Campus app
Can't find room 126 at the Old Arts Building or the nearest coffee shop for your caffeine fix? The Lost on Campus app can assist you in finding your way around any campus at the University!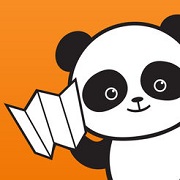 Snap Send Solve app
You can use the Snap Send Solve mobile app to report cleaning, maintenance or IT equipment issues on any University of Melbourne campus. The app allows you to take a photo of a problem area on campus with your mobile phone and send it directly to our campus support teams to be resolved.
Skillsoft Learning app
Access Pick IT Up Online courses on the go.
Echo360 app
Access your lecture content through Echo360's streamlined interface